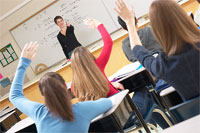 Welcome To Schools Mailserver's Online Shop

PleaseNote: from 1st April 2017 ... NO VAT is payable on any items

UK Schools Postal & Email Addresses
Now includes: ... 50 new Academies, opened 1st August 2017


...

All lists are now

September 2017

Editions



Deepspace Web Services Ltd have been maintaining and developing the

Schools Mailserverô

30,000+

UK Schools Postal & Email Address Databases

since 2003;


All nursery, primary, secondary and special schools in the UK, as well as sixth form colleges are included. Full postal addresses including Tel and Fax Nos.

All schools in England & Wales include DfE URN numbers

All English schools come with Headteacher's name and pupils-on-roll numbers

All required fields are provided so schools can be selected by county, country, LEA, region, primary/secondary, state/independent.

The data is delivered as an Excel (CSV) file, suitable for loading into Word or Excel for use with Word's Mailmerge function for printing address labels or envelopes, etc.

On this site you can purchase a 24 month licence on the use of the database and download the data instantly.
On completion of purchase, you will find a link to the downloadable file at bottom of page; also you will receive an email with the same link.

Regional and other subsets also available.



You can

download free sample email-addresses file here; ... postal addresses files are the same, but without email data.


News

Sept 2017 ... All lists are now September 2017 Editions

April 2017 ... NO VAT is payable on any of our items

New : Schools with a Sixth Form - includes only the 11-18 secondaries plus 92 sixth form colleges.


---


Schools Mailserver -
Email Marketing to Schools
Our partner site Schools Mailserver can send emails on your behalf to over 24,000 UK Schools; or supply email lists under licence for you to send your own email-shots . . . visit Schools Mailserver



---
Deepspace Web Services Ltd

Any probs; call: Paul Welbank on

01603 477619

after 11am Mon to Wed

Company Registered in England No. 6011416

Copyright © Deepspace Web Services Ltd 2003 - 2015



---